9/11 Widow's Painful Search for Justice Is Brought to Life in 'A Blanket of Dust'
Performances run June 6th to June 30th at the Flea Theater in NYC 
It may have taken almost 17 years, but the truth about what happened in Lower Manhattan on September 11, 2001, is finally finding its way onto the New York City stage.

A Blanket of Dust, a new play by Richard Squires, will run from June 6th until June 30th at the Flea Theater, just blocks away from where the tragic events depicted in the play actually took place.

The play tells the story of Diane Crane, a modern-day Antigone and U.S. Senator's daughter, whose husband is killed in the attacks. Diane rushes to the scene and stands helplessly in the dust of the fallen Twin Towers as she watches the stunning collapse of World Trade Center Building 7.

Her skepticism of the quickly forming official narrative, born instantly from her visceral experience of the destruction, launches her on a quest for justice that drives her to the outer fringes of society and leads ultimately to a harrowing act of sacrificial tragedy.

Learn more about this trailblazing theatrical production and purchase your tickets now at ABlankeofDust.com. Also, hear what 9/11 family member Bob McIlvaine has to say about the play. We'll see you at the theater!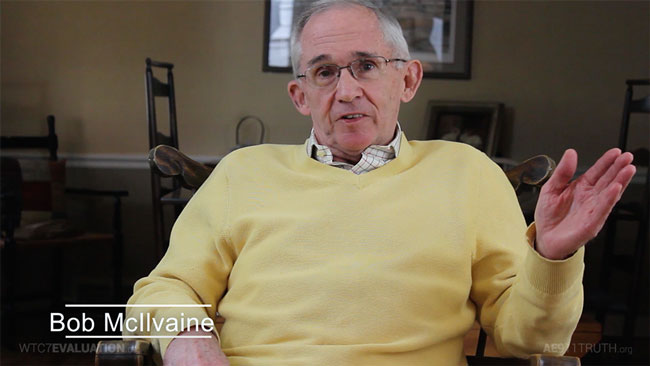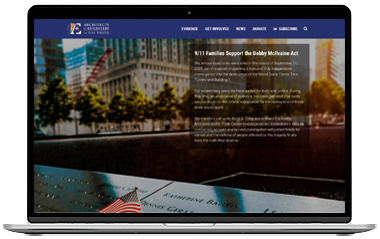 9/ll FATHER SEEKS JUSTICE — SHARE THE VIDEO
URGE YOUR MEMBERS OF CONGRESS TO INTRODUCE THE ACT

Sixteen years after the events of September 11, 2001, it is well beyond time for Congress to open an unbiased investigation and use its subpoena power to uncover the full truth surrounding the destruction of the three World Trade Center towers.
The Bobby McIlvaine Act — named after a 26-year-old who was tragically killed while entering the North Tower and whose father Bob has been an outspoken advocate for a new investigation — would establish a select committee to reinvestigate the disaster.
Share the video: YouTube and Facebook

AE911Truth is a 501(c)3 educational organization. Donations are tax deductible per codes and regulations.
Learn more

If you prefer not to receive communications from AE911Truth, unsubscribe from any future mailings by
clicking here.
© 2018 AE911truth.org All rights reserved. 2342 Shattuck Avenue, Suite 189, Berkeley, CA 94704.