Coming September 2019:
The Anatomy of a Great Deception — Part 2!
I have a very special announcement to make about a project I've been hoping would one day happen.

Our good friend Dave Hooper, who created the 2014 hit documentary The Anatomy of a Great Deception, is making a "Part 2." He's already filmed most of it, and it'll be released in September 2019!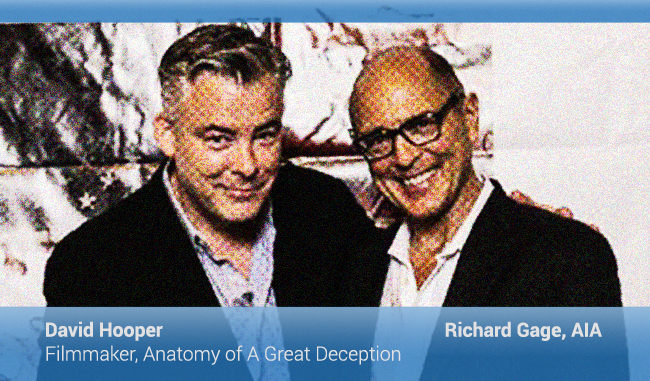 Millions of people around the world have seen "AGD 1." If you're one of them, you probably agree that it's one of the best films ever made for waking up new audiences to the truth about the events of September 11, 2001.

Its power lies in Dave's heartfelt tale of how he learned the awful truth that he'd been deceived about 9/11 — the most seminal event of the 21st century. He uses his personal process of discovery to guide viewers through an accessible but technically sophisticated presentation of the World Trade Center evidence.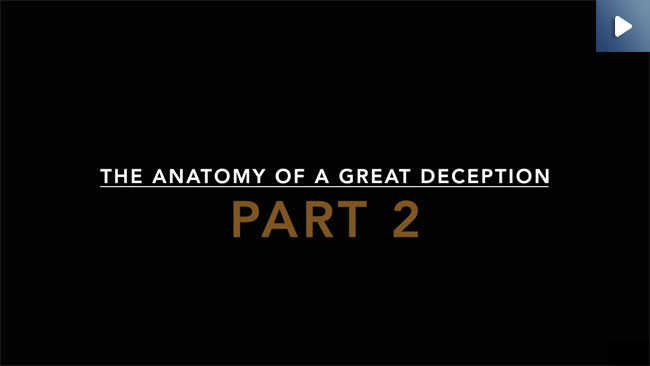 In AGD 2, Dave steps up his analysis by digging even deeper into how such a massive deception was pulled off. He also updates viewers on his personal struggles and victories, providing a powerful cathartic experience for 9/11 activists and a sympathetic, relatable portrait for people who have yet to go down this rabbit hole.

Dave's first film was a smash hit by any measure. It received 30 million views on the Internet and sold tens of thousands of DVDs. But he's aiming even higher for the sequel: theatrical, digital, and guerilla DVD distribution that will reach an audience of millions even before it's posted online in 2020.

Today, I'm urging you, as a fellow 9/11 Truth activist, to help Dave complete Part 2 and make its release next September a resounding success.

Please go to Dave's Indiegogo page, check out the new trailer videos, and donate whatever you can. With a contribution of $29 or more, Dave will send you an autographed DVD before the 9/11 anniversary. Invest $109 in his vision, and he'll send you six autographed DVDs to share with friends and family — just as the film is premiering in New York, Chicago, and San Francisco next September.

Let's do this!

Richard Gage, AIA
Founder & CEO
Architects & Engineers for 9/11 Truth
AE911Truth is a 501(c)3 educational organization. Donations are tax deductible per codes and regulations.
Learn more

If you prefer not to receive communications from AE911Truth, unsubscribe from any future mailings by
clicking here.
© 2018 AE911truth.org All rights reserved. 2342 Shattuck Avenue, Suite 189, Berkeley, CA 94704.