ASCE Forensic Engineering 8th Congress: A Recap from Engineers Roland Angle and Larry Cooper
Read or Listen to Their Fascinating Account on 9/11 Free Fall
Last month, thanks to donations from 200 dedicated activists, AE911Truth was able to send four civil engineers to the ASCE's Forensic Engineering 8th Congress in Austin, Texas. There they spoke with some 200 forensic engineers, distributed educational fliers, and, on the evening of November 30, held a presentation at a hotel near the conference.

On our most recent episode of 9/11 Free Fall — which can be read on our website or heard on YouTube or SoundCloud — engineers Roland Angle and Larry Cooper join host Andy Steele to give an insightful recap of their experience in Austin.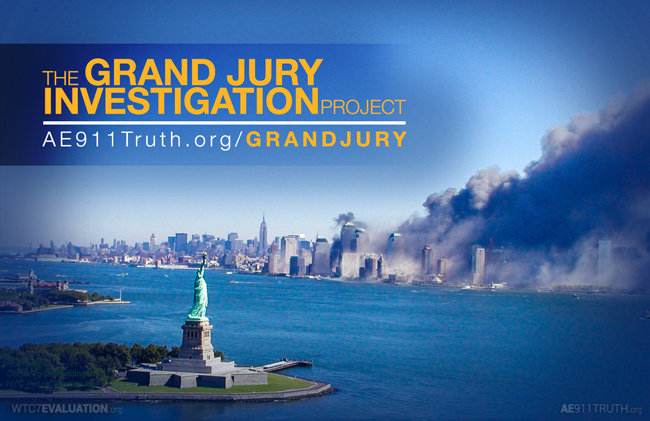 Grand Jury Project Update:
$45,000 Raised — Just $5,000 to Go!
Friends: After one week of fundraising, together we've raised nearly all of the $50,000 that is needed for the Grand Jury Investigation Project. On behalf of everyone at the Lawyers' Committee for 9/11 Inquiry and AE911Truth, we sincerely thank you for the overwhelming show of support.

If you haven't chipped in yet and can afford to donate, please help us raise the final $5,000 by the end of this week. With your support, the Lawyers' Committee and AE911Truth will do everything in our power to make this grand jury proceeding a real investigation.


AE911Truth is a 501(c)3 educational organization. Donations are tax deductible per codes and regulations.
Learn more

If you prefer not to receive communications from AE911Truth, unsubscribe from any future mailings by
clicking here.
© 2018 AE911truth.org All rights reserved. 2342 Shattuck Avenue, Suite 189, Berkeley, CA 94704.