Lawsuit Seeks Answers on Five Men Arrested on 9/11

FBI Lawsuit Fund Drive: $55,000 Raised, $5,000 to Go!
Friends,



With two days left to go in the fundraising drive for our historic FBI Lawsuit, we are just $5,000 shy of raising the funds needed to cover the early phases of litigation. We are so grateful to those who've made this bold legal action possible by donating.

If you haven't chipped in yet and you believe in this effort to force the FBI to report all of the evidence detailed in our 44-page complaint, please help us reach our goal by this Monday, April 15. Your gift will ensure that we and the Lawyers' Committee for 9/11 Inquiry have all the resources required to litigate this case.

Today, we wanted to share more about the second count that AE911Truth has joined in the lawsuit, which calls for the FBI to assess and report the evidence it gathered regarding the five men who were seen celebrating the World Trade Center attacks and arrested later that day. You can learn more about this count and read the full text of it in our just-published article "Lawsuit Seeks Answers on Five Men Arrested on 9/11."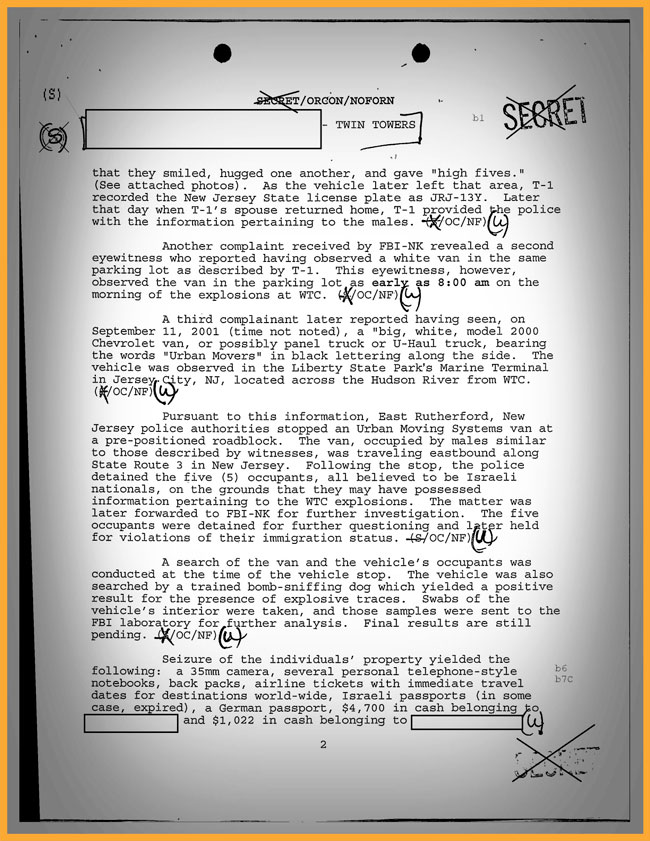 On behalf of the Lawyers' Committee, Bob McIlvaine, and Barbara Krukowski-Rastelli (who will join as a plaintiff when we file an amended complaint in the coming weeks), we would like to thank you for your incredible generosity and your determination to see truth prevail.

Sincerely,

The AE911Truth Team
(Richard, Kelly, Ted, Andy, Jeff, and everyone else who helps keep AE911Truth going!)

If you prefer not to receive communications from AE911Truth, unsubscribe from any future mailings by
clicking here.
© 2019 AE911truth.org All rights reserved. 2342 Shattuck Avenue, Suite 189, Berkeley, CA 94704.