New Matching Donor Will Double Every Dollar Raised Today for Building 7 Study

DOUBLE your gift by donating before midnight tonight!

Dear Supporter,
Today is your last chance to help make sure the breakthrough Building 7 Study reaches as many people as possible.

Even though we met our previous goal before tonight's giving deadline, a generous donor believes in this cause so much that he has stepped up with a new matching gift of $4,500. That means that every dollar you give today will be doubled — but this offer expires at midnight, so you must act quickly.

Will you give today to make sure as many people as possible learn about this groundbreaking study?

Remember, when you give now, your gift will be used to launch a multi-channel public awareness campaign about the study. For just $25, you can reach 10 engineers with our large format postcard (and you'll receive one, too!).

Your gift will also be used to organize presentations across the country,  hold a major news conference in Washington D.C., produce a video for social media, commission a YouGov survey, and arrange more presentations throughout the fall. We'll also be able to issue more press releases than originally planned, giving the media no excuse whatsoever not to cover this historic development.

Please give by midnight to change the course of 9/11 Truth forever!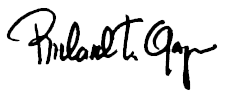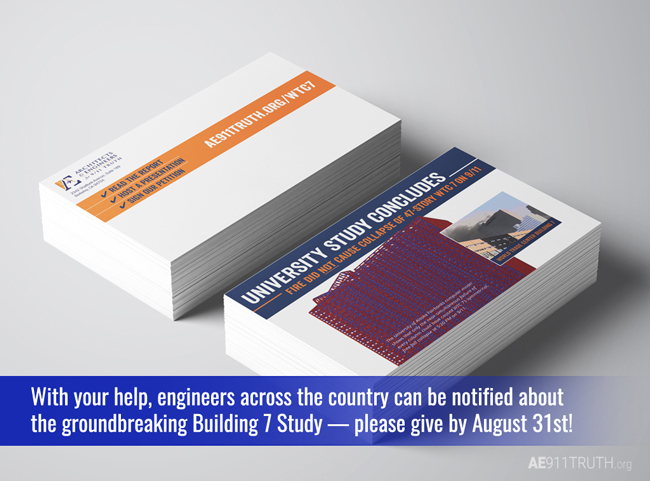 If you prefer not to receive communications from AE911Truth, unsubscribe from any future mailings by
clicking here.
© 2019 AE911truth.org All rights reserved. 2342 Shattuck Avenue, Suite 189, Berkeley, CA 94704.