Four Engineers Need Your Help to Attend the ASCE Convention on AE911Truth's Behalf
Help our team of volunteers reach 1,000 engineers face to face!

Dear Supporter,
I'm writing you today with an urgent request.

Next week is the annual ASCE Convention in Miami — the premiere event for civil engineers to learn, share, and network.

I need your help to cover the costs for four volunteer engineers to attend this important conference on AE911Truth's behalf. Our goal is to raise $7,500 by Monday, October 7, to make sure our dedicated volunteers have the resources they need to educate every conference attendee about the WTC evidence — especially the groundbreaking findings of the University of Alaska Fairbanks WTC 7 study.

Will you donate now so these volunteer engineers can attend the biggest engineering conference of the year and present on AE911Truth's behalf?

Your gift today will help cover the costs associated with their attendance, including registration fees, travel, lodging, brochures, and a nearby venue for the presentation they will make during the conference.

By giving now, you can make sure they have the resources needed to educate every attendee about what really happened at the World Trade Center on 9/11. Your gift will also ensure that the incredible findings from the just-released UAF study are shared with more than 1,000 ASCE members.

Will you give generously by Monday, October 7, to help our team of engineers speak truth to power at the ASCE Convention?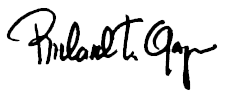 Your gift will send AE911Truth to

to the next engineering conference.


If you prefer not to receive communications from AE911Truth, unsubscribe from any future mailings by
clicking here.
© 2019 AE911truth.org All rights reserved. 2342 Shattuck Avenue, Suite 189, Berkeley, CA 94704.