Four Engineers Head to ASCE Convention Later This Week — With Your Help!

Donate $20 or more by midnight and receive five free brochures!

Dear Supporter,
Today is your last chance to help send four engineers to the upcoming ASCE Convention — the premiere event for civil engineers to learn, share, and network.

I need your help to raise the final $1,500 by midnight tonight so that our dedicated volunteers have the resources they need to educate every conference attendee about the World Trade Center evidence.

When you donate $20 or more today, we will mail you five Project Due Diligence brochures to give to engineers and others in your community. Meanwhile, your donation will help cover our team's costs, including registration fees, travel, lodging, brochures, and a nearby venue where they will hold a presentation.

Please give generously by midnight tonight so these four incredible engineers can speak truth to power at the biggest engineering conference of the year!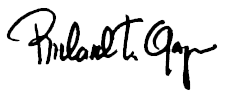 Your gift will send AE911Truth to

to the next engineering conference.


If you prefer not to receive communications from AE911Truth, unsubscribe from any future mailings by
clicking here.
© 2019 AE911truth.org All rights reserved. 2342 Shattuck Avenue, Suite 189, Berkeley, CA 94704.