I Need Your Help to Reach Millions with the Ultimate Building 7 Documentary

Only three days left to donate $30+ and receive free DVD!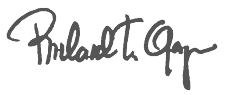 Your gift will send AE911Truth to

to the next engineering conference.


If you prefer not to receive communications from AE911Truth, unsubscribe from any future mailings by
clicking here.
© 2019 AE911truth.org All rights reserved. 2342 Shattuck Avenue, Suite 189, Berkeley, CA 94704.