Become a Sustaining Member by July 31
and Have Your Membership Doubled!

Please become a sustaining member today to make AE911Truth the unrelenting force needed to win the battle for SCIENCE, TRUTH, and JUSTICE!
Sincerely,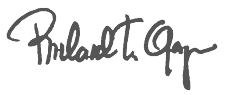 If you prefer not to receive communications from AE911Truth, unsubscribe from any future mailings by
clicking here.
© 2020 AE911truth.org All rights reserved. 2342 Shattuck Avenue, Suite 189, Berkeley, CA 94704.