$25,000 Challenge Grant Made Toward Geoff Campbell Lawsuit—Will You Match It?
 Sept. 1 Is the Deadline to Help Get the 9/11 Evidence into Court!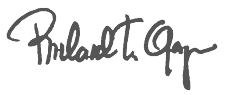 If you prefer not to receive communications from AE911Truth, unsubscribe from any future mailings by
clicking here.
© 2020 AE911truth.org All rights reserved. 2342 Shattuck Avenue, Suite 189, Berkeley, CA 94704.